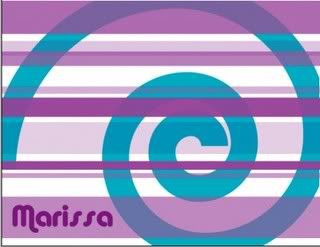 Notes from the Artist:
It is my goal to create stationery items that will fill your heart with joy because they express your unique personality. That's why everything in my shop can be customized and personalized.
For instance, if you like the design of this featured note card, but would like it to be in your daughter's school colors of green and gold, and would like to have "Go Wildcats!" instead of a name printed on it, well, that is no problem.