This challenge is sponsored by three great Etsy teams:
JET (Jewelry on Etsy team)
EtsyFAST (Fiber Arts Street Team)
Etsy Greetings
The Bride: Autumn
The Groom: John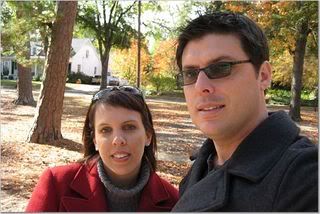 "We have so much fun with each other and our relationship really evolved perfectly- he is such a caring, giving, funny, gorgeous, beautiful person who makes me laugh every day." (Autumn)
The Colors: Tiffany blue/teal, black and poppy red
"I am having an Asian/Chinese meets the 1940's glam themed wedding.
For the ceremony I will be in a lacey halter dress - I am having my hair in more of a pin-up girl style. And for the reception/partying after I will be in a Asian dress (mine will be altered to be more of a tea length pin-up girl style)" (Autumn)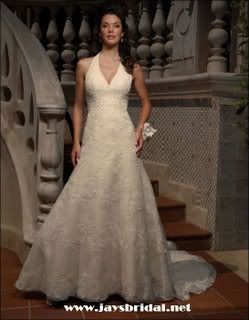 I am only having two bridesmaids - they will be wearing dresses in the same style as the one pictured though theirs will be all black. They will have green cymbidium orchid pin-on corsages- and will be carrying light blue decorated silk Asian parasols.
The Date: October 2008
The Location: Las Vegas, NV
The ceremony will be held at this outdoor Terrazzo.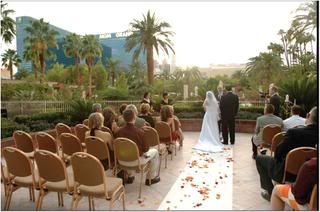 The Reception:
Wolfgang Pucks Bar and Grill
The bride will be changing dresses for the reception to a style similar to the bridesmaid's dresses – in one of these fabrics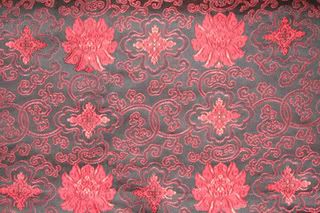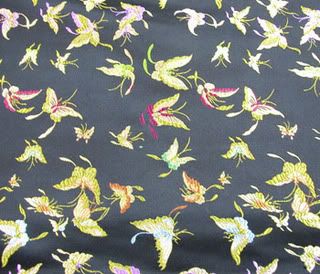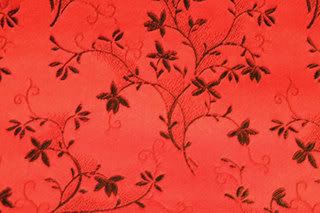 The Invitations: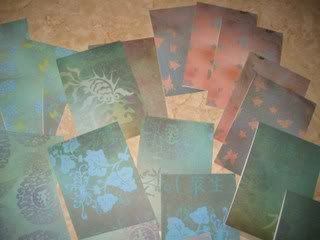 This paper will be used for the invitations. Inside the card will be light teal velum over the inside text and on the velum will be the symbol for love in Cantonese- in a poppy red...it looks great... (Autumn)
The Flowers: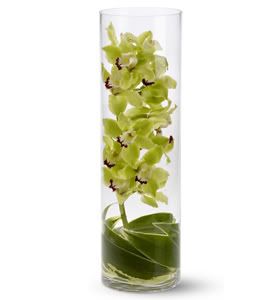 Brides bouquet -burgundy callas (2nd picture) with green cymbidium orchids (1st picture), grooms boutonnière - one burgundy calla with a small cymbidium orchid face - two white calla bouts for the men, one wrist corsage -white calla lilies – for my mom, two pin-on green orchid corsages for my girls- since they will be holding Asian parasols. (Autumn)
The photos are just for color inspiration only - they are not the design/style being used in the wedding.
The Honeymoon:
Vegas will be the honeymoon. I guess this is more like a "wedding moon" destinaton wedding with a trip. We hope to take a helicopter tour of the Grand Canyon and Colorado River. But the following summer of 09 we want to go to France and Spain or possibly a Mediterranian cruise. (Autumn)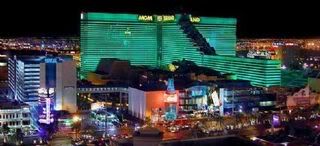 The challenge - to create a piece that would be a perfect fit for Autumn and John's wedding event. Design for the wedding, reception or the honeymoon - the choice is yours.
Members, please check in at google groups (or your email if you have posts delivered) for details on how to participate!