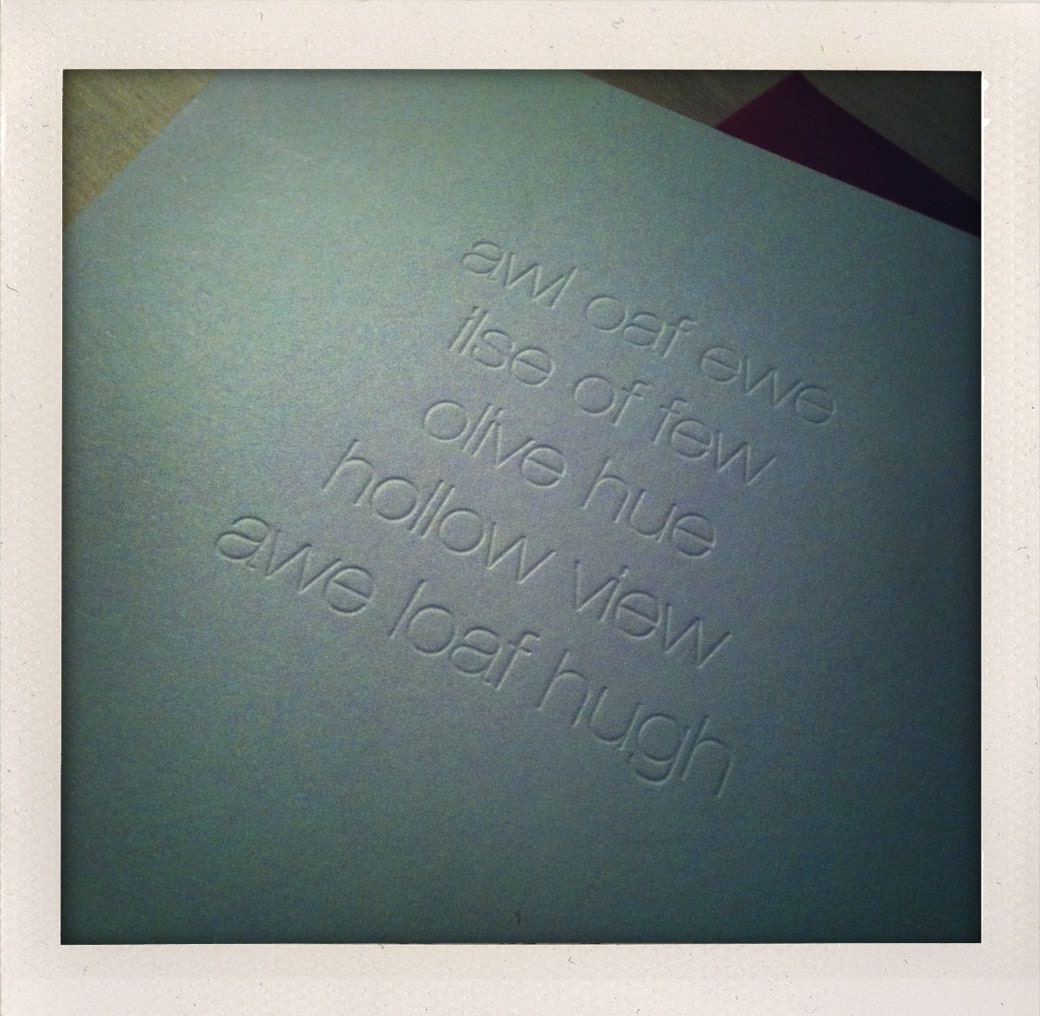 From Rachel at
TheInkyPinky
. Sells for $3.00. Click on the image to be taken to the shop!
A subtle expression of love. Inspired by too many games of MADGABS* with friends, this card is letterpress printed by hand in colorless ink. Great for cheeky comments such as, "I hope you can see how much I love you.", "Am I making myself clear?", etc.
**madgabs game explaination: "...set of unrelated words. When you read them aloud, they sound like familiar phrases, names, places etc. For example, "Europe Lace Score Mind" sounds like "Your Place Or Mine" once you say it out load."