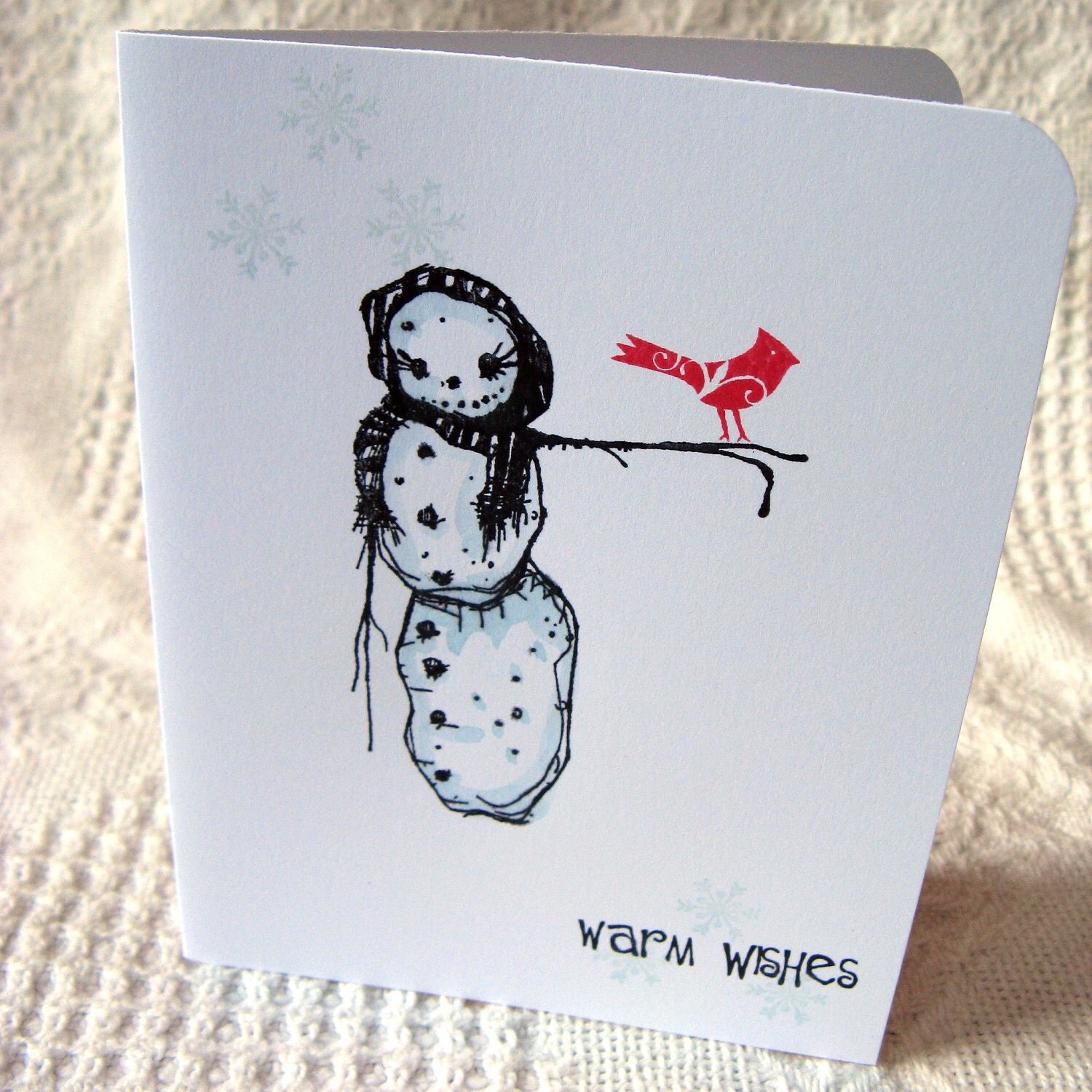 From Julie at
Elves In The Attic
. Sells for $25.00. Click on the image to be taken to the shop!
Spread your holiday cheer with these hand-crafted slightly off-kilter snowlady greeting cards.
You won't find anything like this at your local Hallmark store. Each card is individually cut, stamped, and painted by hand. Look closely to see the subtle icy-blue snowflakes in the top left and lower right corners. I've left the inside blank so you can share all your news from the previous year or simply say hello.
More info available at my shop. Thank you!