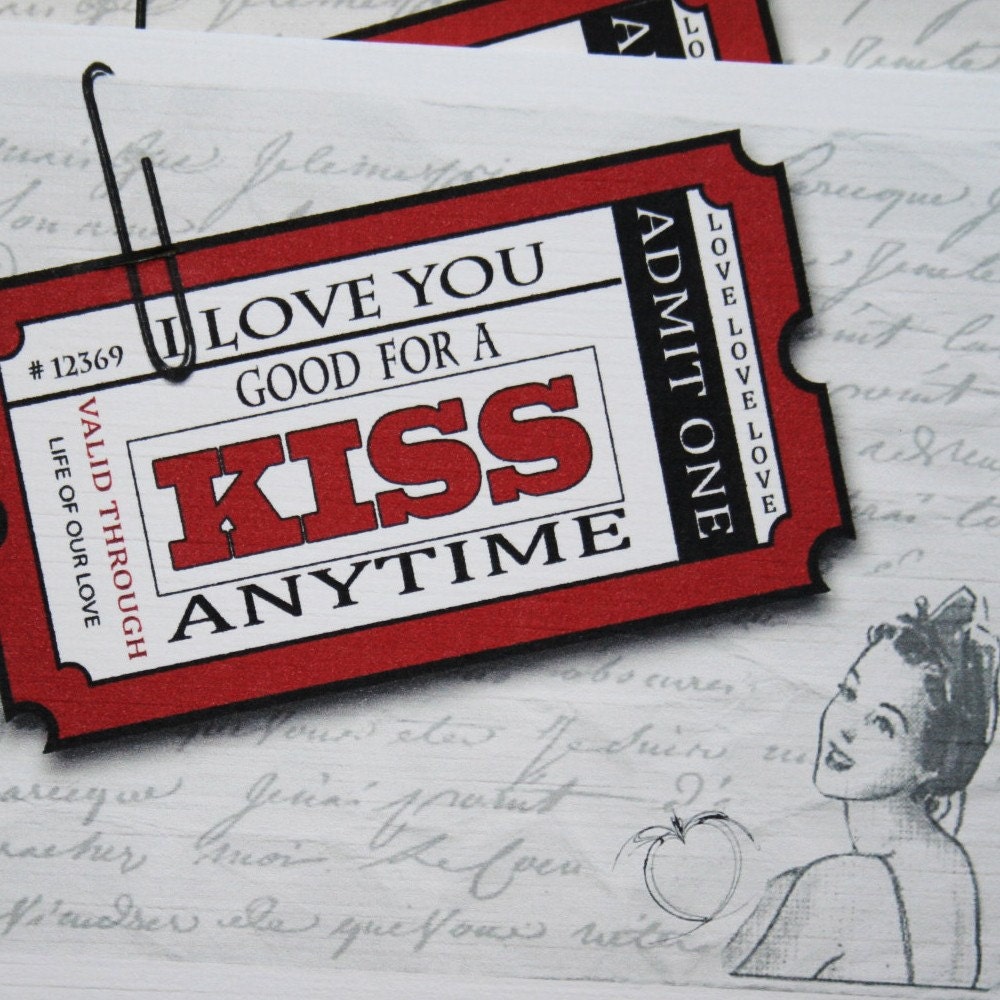 From jaleh at
jbar
. Sells for $6.00 Click on the image to be taken to the shop!
This Valentine's Day give a card to your special somebody that is a unique gift all it's own.
As shown in the picture this card comes with two choices for the message. When ordering the cards just let me know whether you would like it to say good for a hug anytime or good for a kiss anytime. The extra gift is the loose ticket that comes paper clipped to the card. You can personalize this anyway you want because it has blank spaces for you to fill out. Some examples of what you could give are a romantic date, dinner or just another kiss, It is all up to you. Your loved one will then be able to redeem this ticket with you at anytime, they are valid for as long as you decide since you also get to fill out the expiration date.