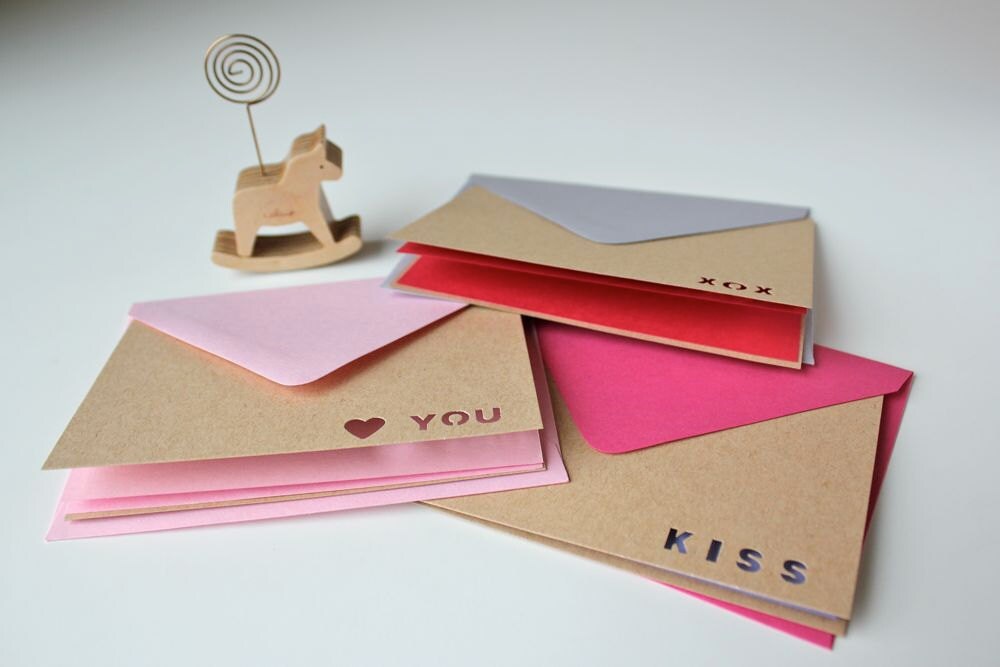 From Emily at
Jorpins
. Click on the image to be taken to the shop!
Are you fond of font? Or tickled by type? Is a simple message the best message of all? If yes then these might be the perfect Valentine's for you!
Three handmade blank note cards featuring words of love - Kiss, XOX and Heart You - featuring a sturdy kraft brown outer and a romantically hued inner paper.